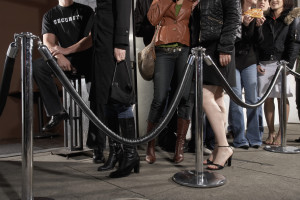 Bar and nightclub patrons do not typically think about property safety and security measures when selecting a nightlife establishment. Instead, it is the responsibility of nightclub owners and managers to implement safety and security measures and train staff to protect their patrons from any foreseeable harm.
BouncerOnline.net offers security personnel 8 safety tips for keeping a safe and enjoyable nightclub:
Avoid over-serving alcohol beverages to patrons. Alcohol is tied to almost all incidents that arise in nightclubs. Be aware of patron's demeanor as they drink during the night. If they appear to be over-intoxicated you should recommend to the bartender and the waitresses' that they should be cut off from drinking any more alcohol for the night.
Patrons want to feel safe in a nightclub. Take a look around your club. Are the exits clearly marked or are light bulbs burned out? Are exits adequately lit? Is there adequate emergency lighting provided for all exits in the event of a power outage? (You can tell by the lighting packs that may be mounted on the wall in the exit areas). Are exit paths free and clear, or blocked? This includes ice and snow on the exit path just outside the door that could hamper opening the door or walking away from the building safely. Are any exited doors locked? Are the tables and chairs so crowded that you can't move around? Is there a working emergency sprinkler system.
Take a look around for one or two other exits visible for patrons (besides the one they entered the club coming in). It's vital to know where the exits are. This may seem elementary, but it is key to everyone in the clubs' survival in case of an emergency – especially since many people don't pay attention to this and may panic. Every club should have an emergency evacuation plan and every club employee should know about it and be able to explain it to a patron if asked.
Avoid overcrowding the nightclub. Most of the fights that we have seen in nightclubs can be tied to overcrowding – people who have been drinking, brushing against one another under crowded conditions and getting frustrated and angry.
Ensure that all nightclub employees are trained in emergency procedures. Nightclub employees and staff, including security personnel, should be adequately trained in emergency procedures and able to assist with emergency evacuation. Simply by the way staff members treat the patrons should offer a sense of whether they take their jobs seriously and are likely to be able to help them in an emergency. Patrons should have a positive feeling about the staff.
Are there obvious hazards present? Special effects, such as fireworks/pyrotechnics or candles on the stage, and combustible decorations, require a Fire Department permit to be posted in a conspicuous place.
If you feel something dangerous happening, don't ignore it. Complacency could cost you liability and lawsuits. But also, don't panic. Move quickly but carefully to assist with the emergency evacuation plan.
During a serious problem, get help. For help on the spot or to report a dangerous situation, call 911 and the dispatcher will send the appropriate safety personnel. 
Patron Rights and Nightclub Responsibility
Nightclub patrons have a right to be safe and secure while on the premises of the establishment that they are visiting. By law, nightclub owners and managers have a duty to protect patrons from any foreseeable harm.
Bar and nightclub owners are encouraged to implement property security precautions and preventative measures, such as those outlined above, to protect patrons and reduce property violence, injuries and deaths.
We've Recovered Millions for Victims of  Nightclub Security Negligence…Contact us Now for a Free Consultation.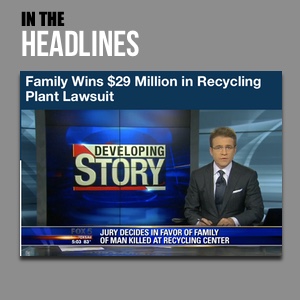 The Murray Law Firm has an extensive and successful record representing victims of violence and security negligence. We have recovered millions of dollars for our Clients, and we recently obtained a $29.25 million dollar verdict for a victim of an unsafe property. We offer our legal assistance, if desired.
We represent our Clients on a contingency agreement, which generally means that no fees or payments are owed until and unless we recover.  Anyone seeking further information or legal representation is encouraged to contact us via e-mail (click here) or by telephone at 888.842.1616. Consultations are free and confidential.

---
Choosing the Right Attorney
Selecting the right attorney for you or your family is highly important. You must feel confident that the attorney you hire has a complete understanding of the law applicable to your particular case, and has successful experience in handling such cases.
Important: Do not hire a lawyer who has violated the Rules of Professional Conduct!!!
You should not hire an attorney who calls you or visits you unsolicited, or anyone that contacts you directly to offer legal services. This activity is strictly prohibited by Rule 7.3 of the American Bar Association (ABA) Model Rules of Professional Conduct, which states as follows:

A LAWYER "SHALL NOT" CONTACT A PROSPECTIVE CLIENT THROUGH A "LIVE TELEPHONE" OR AN "IN-PERSON" VISIT.
– RULE 7.3, ABA MODEL RULES OF PROFESSIONAL CONDUCT.
If an attorney, or someone acting on behalf of an attorney, contacts you in this manner, that attorney is in violation of this Rule. This unethical and unprofessional activity on the part of the lawyer is good sign that you should stay away. It is imperative that you are represented by an attorney who is capable of advocating for you within the confines of the law, and an attorney who fails to abide by the Rules of Professional Conduct is probably not the best fit. In fact, any such attorney should be immediately reported to the local State Bar Association. If you have been contacted in such an unsolicited manner, contact us and we'll assist you in filing a report.
Contingency Fees Disclaimer: "Contingent attorneys' fees refers only to those fees charged by attorneys for their legal services. Such fees are not permitted in all types of cases. Court costs and other additional expenses of legal action usually must be paid by the client."