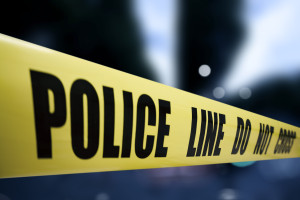 Gas station and convenience store robberies have increased over the last 10 years, according to FBI and NACS reports. As such, it is crucial convenience store owners take proper safety and security precautions to protect employees and patrons from violent crime.
The National Association of Convenience Stores (NACS) outlines preventative measures to assist store owners in deterring such crime:
Preventative Measures

Store security begins with store layout and design….The three basic rules in designing your overall safety and security, according to CPTED, are:

Territoriality: the use of physical features to show ownership over your property. It discourages outsiders by defining private space, and it allows employees to see intruders. This way, you can tell if people are there to shop or to loiter.

Define your territory with: Landscaping, Fences and Signs
If graffiti is written on your property, take a picture of it, report it to the police, and immediately remove it.
Keep the store and parking lot clean and free of litter.

Access control: a way to limit the number of people who should not be on the property. The property and store are designed for convenience to customers, but do not make it too convenient for criminals.

Limit the number of entrances and exits to the store and the parking lot.
Close off some parking lot entrances and doors at night.
Consider installing gates, locks or turnstiles, if necessary.

Surveillance: the use of physical features, such as electrical and mechanical devices, to maximize visibility.

Use effective lighting both on the lot and in the store.
Remove signs from windows to provide clear lines of visibility to the cashier.
Move displays that block visibility to the cashier from the outside.
Be alert to your surroundings and report any problems.
Train employees to be vigilant for potential threats

Robbery Deterrence

Employee Training: essential to robbery and violence deterrence. A comprehensive training program, such as the one offered by NACS offers guidance on:

Robbery deterrence measures
How to avoid violence during a robbery
What to do after a robbery
What to do in other potentially dangerous situations

Cash Control and Signage: Minimize cash available at your store can reduce the risk of robbery. The program will address deterrents such as:

Using a drop safe
Posting signs stating that the amount of cash on hand is limited
Keeping cash in registers low

Lighting: Maintain adequate lighting inside and outside the store.

Visibility: Criminals seek out locations where they can't be easily noticed by bystanders outside the store, or by employees entering the store. People outside the store, including police, should be able to see into the store, and employees should be able to see their surroundings.

Keep windows clear of signs and merchandise
Keep shelving units low so there are no hiding places within the store
Mirrors can help, too

Escape Routes: Criminals want to blend into the surroundings after committing crimes. Make blending in more difficult by fencing the property and limiting the number of entrances and exits and making exit routes visible to others.

See Complete NACS Article Here
We Fight for Victims of Workplace Violence and Retail Security Negligence…Contact us Now for a Free Consultation.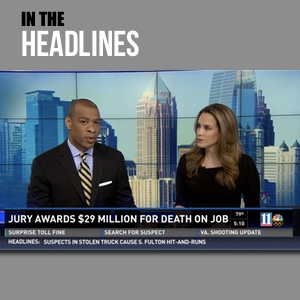 The Murray Law Firm has an extensive and successful record representing victims of workplace violence and retail security negligence. We have recovered millions of dollars for our Clients, and recently obtained a $29.25 million dollar verdict for a victim of an unsafe property. We offer our legal assistance, if desired.
We represent our Clients on a contingency agreement, which generally means that no fees or payments are owed until and unless we recover.  Anyone seeking further information or legal representation is encouraged to contact us via e-mail (click here) or by telephone at 888.842.1616. Consultations are free and confidential.
---
Choosing the Right Attorney
Selecting the right attorney for you or your family is highly important. You must feel confident that the attorney you hire has a complete understanding of the law applicable to your particular case, and has successful experience in handling such cases.
Important: Do not hire a lawyer who has violated the Rules of Professional Conduct!!!
You should not hire an attorney who calls you or visits you unsolicited, or anyone that contacts you directly to offer legal services. This activity is strictly prohibited by Rule 7.3 of the American Bar Association (ABA) Model Rules of Professional Conduct, which states as follows:

A LAWYER "SHALL NOT" CONTACT A PROSPECTIVE CLIENT THROUGH A "LIVE TELEPHONE" OR AN "IN-PERSON" VISIT.
– RULE 7.3, ABA MODEL RULES OF PROFESSIONAL CONDUCT.
If an attorney, or someone acting on behalf of an attorney, contacts you in this manner, that attorney is in violation of this Rule. This unethical and unprofessional activity on the part of the lawyer is good sign that you should stay away. It is imperative that you are represented by an attorney who is capable of advocating for you within the confines of the law, and an attorney who fails to abide by the Rules of Professional Conduct is probably not the best fit. In fact, any such attorney should be immediately reported to the local State Bar Association. If you have been contacted in such an unsolicited manner, contact us and we'll assist you in filing a report.
Contingency Fees Disclaimer: "Contingent attorneys' fees refers only to those fees charged by attorneys for their legal services. Such fees are not permitted in all types of cases. Court costs and other additional expenses of legal action usually must be paid by the client."