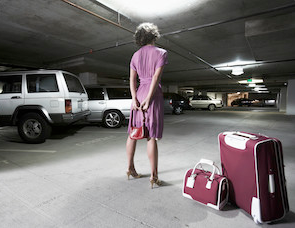 Violent crimes often occur in parking lots, hotels, nightclubs, and apartment complexes. While property owners have a legal duty to protect patrons legally on their premises from any foreseeable harm, many fail to provide adequate security and safety measures.
The National Crime Prevention Council offers tips to protect patrons from violent crime:
Don't walk or jog early in the morning or late at night when the streets are deserted. 
When out at night, try to have a friend walk with you. 
Carry only the money you'll need on a particular day. 
Don't display your cash or any other inviting targets such as pagers, cell phones, hand-held electronic games, or expensive jewelry and clothing. 
If you think someone is following you, switch directions or cross the street. If the person continues to follow you, move quickly toward an open store or restaurant or a lighted house. Don't be afraid to yell for help. 
Try to park in well-lighted areas with good visibility and close to walkways, stores, and people. 
Make sure you have your key out as you approach your door. 
Always lock your car, even if it's in your own driveway; never leave your motor running. 
Do everything you can to keep a stranger from getting into your car or to keep a stranger from forcing you into his or her car. 
If a dating partner has abused you, do not meet him or her alone. Do not let him or her in your home or car when you are alone. 
If you are a battered spouse, call the police or sheriff immediately. Assault is a crime, whether committed by a stranger or your spouse or any other family member. If you believe that you and your children are in danger, call a crisis hotline or a health center (the police can also make a referral) and leave immediately. 
If someone tries to rob you, give up your property—don't give up your life. 
If you are robbed or assaulted, report the crime to the police. Try to describe the attacker accurately. Your actions can help prevent someone else from becoming a victim.
We Fight for Victims of Property Violence and Security Negligence…Contact us Now for a Free Consultation.
Property owners and managers are required by law to provide a safe premises for all guests legally on their property and to prevent foreseeable third-party criminal attacks, such as rapes, shootings, assaults, or robberies. For example, should a hotel, parking lot, nightclub, or apartment complex proprietor have reason to anticipate a criminal act based on knowledge of a security lapse or a previous crime on or near property, he or she then has a duty to exercise ordinary care to deter such crime and protect those legally on their premises from harm.
The Murray Law Firm has recovered millions of dollars for victims of property violence and security negligence, and we offer our legal assistance if desired.  We represent our Clients on a contingency agreement, which generally means that no fees or payments are owed until and unless we recover. Anyone seeking further information or legal representation is encouraged to contact us via e-mail (click here) or by telephone at 888.842.1616. Consultations are free and confidential.