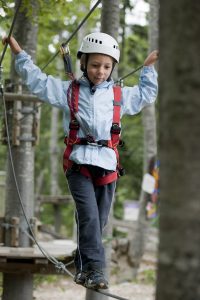 Thousands of kids will head off to camp this summer, a childhood rite of passage where long lasting friendships and memories will be made. When selecting the right summer camp, many focus on fun activities and amenities, but it's important to look beyond the shiny brochure and beautiful grounds. All too often children are injured at camp due to avoidable safety risks, such as under staffing, over crowding, a lack of staff training, or unsafe property conditions.
Parent Safety Questions for Camp
The American Camp Association, a voluntary camp accreditation service, urges parents to ask questions when selecting a summer camp for their children:
What is the camp's philosophy and program emphasis?
What is the camp director's background?
What training do counselors receive?
What is the counselor-to-camper ratio?
What are the ages of the counselors?
What are desired qualities in camp staff?
What percentage of the counselors returned from last year?
How are behavioral and disciplinary problems handled?
How does the camp handle special needs?
How does the camp handle homesickness and other adjustment issues?
What about references?
Does the American Camp Association accredit the camp?
Additional questions may include:
How does the camp handle, communicate and respond to individual camper safety needs, such as allergies?
What is the camp's policy for inclement weather safety?
What water safety measures are in place to protect campers?
How does the camp avoid and respond to heatstroke and dehydration? How often are campers given rest and water breaks during hot days?
When were property facilities and structures last inspected?
What screening measures and background checks are performed on camp staff?
Safety Measures for Campers
While camp owners and directors are ultimately responsible for providing a safe and secure premises for children, SafeKids urges parents to discuss personal safety concerns with children directly before they head off to camp. Conversations may include:
Campers should drink plenty of water to stay hydrated. Summer days can get very hot, especially when humidity is high and few clouds are in the sky. If a child doesn't drink enough water, heatstroke and dehydration can occur. Remind your child of the importance of drinking water throughout the day.
Make sure that your child doesn't swim unless the pool is supervised by adults. The pool can be a potentially dangerous place, especially since some kids may not know how to swim well. Children should never be swimming unless there are lifeguards and/or counselors watching over the pool, so make sure that your child doesn't enter the water unless there's adult supervision.
Remind your child to be watchful when walking near streets on field trips. Make sure that your camper knows to stay on the sidewalk and look both ways before crossing the street. Additionally, make sure that they don't get distracted with mobile devices.
Summer Camp Safety Negligence: Families Know Your Rights
By law, property owners are required to protect all guests legally on the premises from any foreseeable harm. This responsibility is paramount when overseeing the safety and security of children. For example, should camp directors have knowledge of a potential safety risk, they have a duty to take reasonable security precautions to protect campers under their care. Should they fail in this duty, they may be held civilly liable for any injuries or deaths which occur as a consequence.
We've Recovered Millions for Victims of Property Safety Negligence…Contact us Now for a Free Consultation.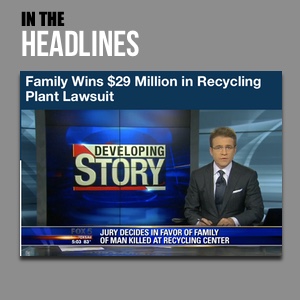 The Murray Law Firm has an extensive and successful record representing victims of violence and apartment security negligence. We have recovered millions of dollars for our Clients, and we recently obtained a $29.25 million dollar verdict for a victim of an unsafe property. We offer our legal assistance, if desired.
We represent our Clients on a contingency agreement, which generally means that no fees or payments are owed until and unless we recover.  Anyone seeking further information or legal representation is encouraged to contact us via e-mail (click here) or by telephone at 888.842.1616. Consultations are free and confidential.

---
Choosing the Right Attorney
Selecting the right attorney for you or your family is highly important. You must feel confident that the attorney you hire has a complete understanding of the law applicable to your particular case, and has successful experience in handling such cases.
Important: Do not hire a lawyer who has violated the Rules of Professional Conduct!!!
You should not hire an attorney who calls you or visits you unsolicited, or anyone that contacts you directly to offer legal services. This activity is strictly prohibited by Rule 7.3 of the American Bar Association (ABA) Model Rules of Professional Conduct, which states as follows:

A LAWYER "SHALL NOT" CONTACT A PROSPECTIVE CLIENT THROUGH A "LIVE TELEPHONE" OR AN "IN-PERSON" VISIT.
– RULE 7.3, ABA MODEL RULES OF PROFESSIONAL CONDUCT.
If an attorney, or someone acting on behalf of an attorney, contacts you in this manner, that attorney is in violation of this Rule. This unethical and unprofessional activity on the part of the lawyer is good sign that you should stay away. It is imperative that you are represented by an attorney who is capable of advocating for you within the confines of the law, and an attorney who fails to abide by the Rules of Professional Conduct is probably not the best fit. In fact, any such attorney should be immediately reported to the local State Bar Association. If you have been contacted in such an unsolicited manner, contact us and we'll assist you in filing a report.
Contingency Fees Disclaimer: "Contingent attorneys' fees refers only to those fees charged by attorneys for their legal services. Such fees are not permitted in all types of cases. Court costs and other additional expenses of legal action usually must be paid by the client."