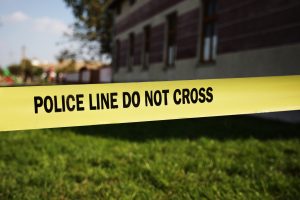 When one Arizona rape survivor found herself trapped in an apartment lease next door to her attacker, she fought to free herself and the hundreds of other victims suffering a similar, unjust circumstance.
Starting on August 3rd, AZ Central reports, new legislation will now allow victims of sexual assault to break their leases without paying costly terminations fees, which can often total into the thousands of dollars. A state statute already allowed victims of domestic abuse to break their leases. This new legislation, "pushed by state Rep. Daniel Hernandez, D-Tucson, and Rep. Maria Syms, R-Paradise Valley," expands the exception to include victims of rape and sexual assault. AZ Central explains:
How to Break a Lease if You've Been Abused, Raped or Sexually Assaulted in Arizona
File a police report or seek an order of protection as soon as possible.
Request the lease termination within 30 days of the domestic abuse, sexual assault or rape, unless your landlord grants more time.
Tell your landlord that you need to break your apartment lease under Arizona Revised Statute 33-1318, which allows victims of sexual assault and domestic violence to leave without paying termination fees.
Provide the landlord with a written request to vacate on a mutually agreed upon date along with copies of the police report or order of protection.
If you wish to change the locks on your apartment while you stay, let the landlord know. You will need to pay for installation.
The landlord cannot charge termination fees or rent after you vacate and must return your security deposit. However, if you have prepaid rent for the month of your departure or if you have damaged the apartment, the landlord can withhold money.
Roommates on the lease can sign a new rental agreement if they wish to stay and are not the perpetrator.
A landlord may legally pursue the perpetrator for the cost of terminating the lease. A false accuser can be liable for three times the cost.
Survivors of Arizona Apartment Sexual Assault: Know Your Rights
Apartment residents should not be afraid in their own homes. While Arizona law makers improve legislation to protect rape and sexual assault survivors rather than property owners, local apartment owners must also do their part to protect their residents. By law, apartment complex owners and property managers have a duty to protect residents from any foreseeable harm. For example, should an apartment complex owner have knowledge of break-ins or assaults on or near property, they have a responsibility to warn their residents and to implement additional security measures to protect them. Should a property owner fail in this critical duty, they may be held civilly liable for any sexual assaults, injuries or deaths which occur as a consequence.