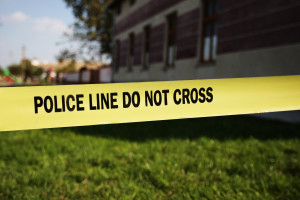 The Memphis Police Department has released a set of safety tips to help residents protect themselves, while authorities continue to search for a possible apartment complex serial rapist.
Be aware of your surroundings, pay attention to what is going on around you.
When going and coming to your vehicle and home, make sure you are prepared with your keys in your hand.
Don't be distracted when entering or exiting your residence. Put your phone down and pay attention.
While at home, keep your windows and doors locked.
Keep your blinds/curtains closed to onlookers.
If you have a sliding glass door, utilize extra security by securing the door with a security bar.
Leave a light on in the residence at all times.
If possible, install a security alarm and/or video surveillance system to the residence.
Utilize motion lights to the exterior of your residence.
Talk with neighbors and organize a neighborhood watch group. Nosy neighbors are best!
Those living in apartment complexes should also speak with their apartment managers and inquire on what security measures they're taking.
And always remember if something looks suspicious, call police.