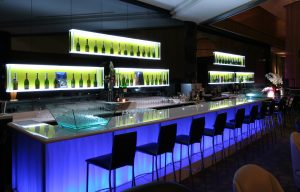 Nightclubs are often targeted for criminal activity given late hours of operation, typically low levels of lighting, and a frequent presence of alcohol. By law, bar and nightclub owners are required to protect their patrons from any foreseeable harm.
The D.C. Metro Police Department urges nightclub owners to protect their patrons by implementing staff training and security precautions:
Bouncers, severs and sellers must be vigilant and check all IDs. If a patron does not look 40, check his or her ID.
Be responsible servers—do not serve alcohol to a intoxicated person.
Promote responsible consumption.
Discourage loitering in front of establishments.
Victims of Nightclub Violence and Sexual Assault: Know Your Rights
If you are a victim of sexual assault get help. Call the police, a friend, or a rape crisis center. If possible, save your clothes, don't shower or brush teeth, and seek medical attention immediately. If you have a lapse of memory, or wake up in a strange place and feel you might have been a victim of a sexual assault, contact a local law enforcement agency immediately.  Get medical attention as soon as possible.
Bar and nightclub patrons have a right to feel safe and secure while on the premises of the establishment they are visiting. By law, property owners are required to protect all patrons legally on the premises from any foreseeable harm. Should a nightclub owner fail in this critical responsibility, they may be held civilly liable for any injuries or wrongful deaths which occur as a consequence.
Can I Afford an Attorney?
Our Clients frequently come in concerned that they won't be able to afford legal help. We believe everyone has a right to exceptional legal service. We represent our Clients on a contingency agreement, which generally means that no fees or payments are owed until and unless we recover. This means our interests are always tied to that of our Clients. Be sure to ask any potential personal injury attorney about their fee schedule and whether they represent Clientele on a contingency basis before signing a contract.
You Deserve Justice. We Can Help.
The Murray Law Firm has an extensive and successful record representing victims and families of negligent nightclub security. We have recovered millions of dollars for our Clients, and we offer our legal assistance, if desired. Anyone seeking further information or legal representation is encouraged to contact us via e-mail (click here) or by telephone at 888.842.1616. Consultations are free and confidential.