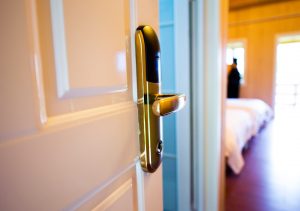 As summer vacation begins, thousands of families will travel. Many will research safe hotels in their final destination, but long road trips often mean unplanned rest stops at highway hotels and motels along their route. Travelers are forced to trust that property owners will provide a safe and secure space for their families, as they should by law.
Hotel owners are required by law to protect their patrons from any foreseeable harm. For example, should a hotel owner be aware of prior violence on or near their property, they have a duty to take additional security precautions to deter such crime in the future. Should a hotel owner fail in this critical responsibility, they may be held civilly liable for any injuries, assaults, rapes, shootings, or wrongful deaths which occur as a consequence.
Despite this legal obligation, some hotel owners are more interested in limiting their financial exposure than providing a safe property for their guests. All too often we see Clients who have been victims of violent crime at hotels with an extensive history of criminal activity.
A WHEC 10 investigation recently exposed several hotels and motels with numerous police calls for "deaths, drug overdoses, and prostitution." "At Motel 6 on Buell Road, police have been called nearly 200 times over the past year alone," according to the WHEC report.
Guest Rights and Hotel Responsibility
Hotel guests have a right to be safe and secure while on the premises of the establishment that they are visiting. By law, hotel owners have a duty to protect guests from any foreseeable harm.
Hotel owners are encouraged to implement property security precautions and preventative measures to protect guests and reduce property violence, injuries and deaths. Security measures may include, fencing, guarded entry, bright lighting in parking lots, hallways and grounds, security personnel, off-duty police patrols, and an identification requirement for all guests.
Can I Afford an Attorney?
Our Clients frequently come in concerned that they won't be able to afford legal help. We believe everyone has a right to exceptional legal service. We represent our Clients on a contingency agreement, which generally means that no fees or payments are owed until and unless we recover. This means our interests are always tied to that of our Clients. Be sure to ask any potential personal injury attorney about their fee schedule and whether they represent Clientele on a contingency basis before signing a contract.