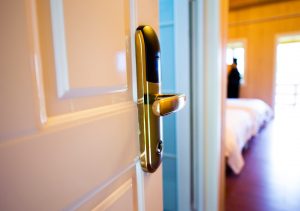 In August 2018, ABC 7 reports, a woman was raped inside a Las Vegas hotel room. Only weeks later, KTNV reports, another woman suffered a sexual assault in a different Las Vegas hotel. The unconscionable attacks raise questions over hotel security measures in the Las Vegas area.
While guest safety is ultimately the responsibility of the property owner and management, hospitality industry leaders urge travelers to take precautions to protect themselves. Meetings Today recently collaborated with female business travel experts to develop "safety tips for women in order to avoid sexual harassment and assault while on the road."
If possible, request to have a room that is not at the end of a long hallway.
When heading to your room, pay attention to who's in the elevator with you….If you notice someone get off at the same floor as you, try to maneuver to where that individual is walking ahead of you and never behind you.
Try to choose hotels that have taken care to meet female travelers' needs with features such as a female-only floor and a closed-circuit camera inside the room to see who's knocking at the door.
Do not share your room number….Make sure to double lock your room door from the inside.
Do not arrange out-of-hours meetings in your hotel room (after the event is over, for example). Always try to get together at a coffee shop, restaurant, etc.
Read the complete list of travel safety tips at Meetings Today.
Guest Rights and Hotel Responsibility
By law, hotel owners have a duty to provide a safe and secure premises and to protect their guests from any foreseeable harm. For example, should a hotel owner be aware of prior criminal activity on or near property, they have a duty to take additional security precautions to deter future crime and to protect guests. Should a hotel owner or manager fail in this critical responsibility, they may be held civilly liable for any sexual assaults, injuries, or deaths which occur as a consequence.
We've Recovered Millions for Victims of Hotel Security Negligence…Contact us Now for a Free Consultation.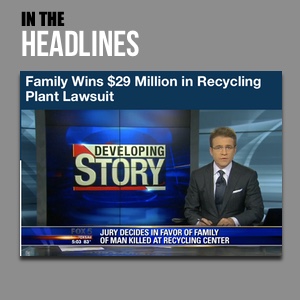 The Murray Law Firm has an extensive and successful record representing victims of violence and security negligence. We have recovered millions of dollars for our Clients, and we recently obtained a $29.25 million dollar verdict for a victim of an unsafe property. We offer our legal assistance, if desired.
We represent our Clients on a contingency agreement, which generally means that no fees or payments are owed until and unless we recover.  Anyone seeking further information or legal representation is encouraged to contact us via e-mail (click here) or by telephone at 888.842.1616. Consultations are free and confidential.